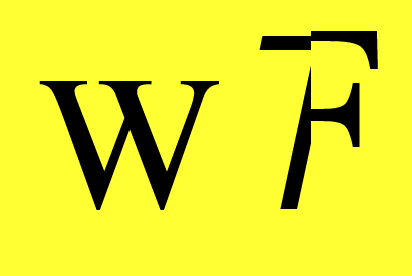 This was our starting point for this project as we took the acronym WTF and wanted to create a way for it to not only be read faster, but also be more dynamic and current. By simply splitting the letters in half, we increased the reading speed without compromising the quality of the phrase. This is akin to how a printer started to use movable type ligatures to increase typing speed and legibility.
And because animated emojis and gifs

have become so dominant in all types of digital interfaces, we wanted to create animated letters that can accompany these icons and have equal impact. This created an opportunity to swap in different typefaces, an homage to innovative typefaces Dead History and Keedy Sans.